Shiera was voted one of the top 20 executive coaches in 2020 by the Influence Digest 
Read some client testimonials on her coaching and training courses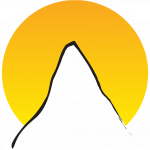 Take care of your struggles
As a life long learner, Shiera's uncanny ability to identify problems and provide solutions is what makes her the best at what she does. If you're looking for a real problem solver to take care of your struggles, talk to Shiera today.  Her online content is amazing, check it out.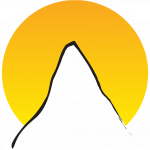 Helped us to improve our sales process
Shiera is energetic and passionate about Sales Training and Development. I can honestly say her methods and teachings have been more than just "helpful" to Staff Balance. Shiera has helped us to improve our sales process. She is entertaining, informative, and personal in her training sessions. Shiera is enthusiastic, energetic, challenging and expert at her job as a sales trainer and coach.
Highly recommended – your world will open up!
Myself and my team had the distinct privilege of being coached by Shiera in our sales workshop sessions. Shiera is a consummate professional with an infectious passion for language, behaviour and selling. Her approach to coaching is unique and effective. I would quite literally say it was a game changer for us. We're excited and have simple tools that we can put into effect in our calls and all of our messaging. I'm using her techniques everywhere – from my 11 year old son right through to speaking with an experienced CEO. Highly recommended – your world will open up!
Shiera can get the results you're looking for
Shiera is a gifted and inspiring coach. She gave our sales team some fantastic training in Masterful Selling over the course of a 2 day period followed by some excellent one to one coaching a few weeks later. The skills and insight she gave us during this time has added immense value to my own personal sales approach. Since completing the training I can say that I have seen real and tangible results. She is very intuitive and helps you drill down into your own perception of the sales cycle. Once there she gives you the tools you need to tweak and adjust your approach and rid yourself of any bad habits you might have acquired. I could not recommend Shiera highly enough, if you feel that your team needs to freshen their approach, Shiera can get the results you're looking for.
Sales people close more sales calls
Shiera is a first class sales trainer, coach and consultant. Her sales training consistently delivers higher sales for her clients. Her practical step by step approach means sales people close more sales calls. Which means more money in your bank account. Her ROI is multiples of any investment. I would highly recommend her sales training courses.
Her approach was engaging and energizing
Shiera worked with our team at a previous organization I was part of and I am delighted to make this recommendation for the services provided. She supported us with sales training and executive coaching on a number of occasions. Her approach was engaging and energizing and Shiera's focus on "Frames" allowed us an effective model re-thinking our sales and business development approach. This led ultimately to a significant improvement in terms of sales results and personal growth for many within the team. This was one of the reasons that she was brought back again and again. It is certainly worth your while organising a conversation with Shiera and considering a coaching project with her. I am confident this process will lead to a positive shift in mindset for you and your team and if the outcomes are properly employed will lead to concrete improvement in results down the line. Thanks Shiera!
Tailorable to specific sales requirements
I recommend Zenith Training for their sales training course. It provides a framework & toolkit that are tailorable to specific sales requirements. The course: – demystified the science of selling – challenged the usual thinking around sales – advocated a consultative selling & client-focused approach – gave practical sales techniques that could be immediately applied in the real world The sales trainer, Shiera, was knowledgeable, interesting and had plenty of relevant examples to bring the subject to life. The 1-2-1 delivery and 1/2 day course format were particularly beneficial for me.
I highly recommend her services
In any group of participants that I train in the skill and art of Neuro-Linguistics and Neuro-Semantic coaching, there will be a small percentage of participants who really stand out. Shiera O'Brien is one of them. This charming lady read and studied NLP profusely. She practiced the materials until they were second nature to her. She then took what she had learned and moved it forward by leaps and bounds. She set up her executive coaching and training company providing services to individuals and companies. When your livelihood depends on your specific skill set, you have to be good at what you do. As soon as Shiera started her practice, I started referring clients who live in her area to her. This is something that is very important to me – to have people all over the world that I can refer clients too and that I can trust that the client will be treated professionally and with great skill. Shiera is that kind of person. I highly recommend her training and coaching services.
I can't recommend her executive coaching highly enough
Go into a room with Shiera and I promise that you will come out inspired, enthused and focused on whatever it is you want to achieve. She is one in a million and I can't recommend her highly enough.
The atmosphere was very relaxed
I had a wonderful experience with Shiera in my public speaking training, working on my motivational speaking, but also getting me to engage in getting my emotions in order and overcoming my fear of public speaking, which I felt helped me the most. She instantly showed me how to engage fully with my audience. I'd recommend this company; the atmosphere was very relaxed and everything explained and catered for my needs as a public speaker. Thanks Shiera & Zenith Training and Development.
I found her advise and coaching brilliant
I recently attended a half day, one- on-one session with Shiera at Zenith Training offices, before a public speaking event. I found her advise and coaching brilliant, it helped me tremendously on the day and her work on my presentation allowed me to convey my message in the way I wanted and that made me feel comfortable. Highly recommend if you're a nervous public speaker.
She can help you overcome any self-imposed limitations
I have worked with Shiera a few times over the course of my career and would highly recommend her as an executive coach and career coach. Through her skill in Neuro-Semantics, she can help you overcome any self-imposed limitations you may have at any stage in your professional and personal life. Her positivity is also completely infectious! I would highly recommend Shiera to anyone who wants to take a deeper look at their current career choices and look ahead to their future career path.
I recommend Shiera with complete confidence
I worked with Shiera from Zenith Training last year and I was very impressed with her integrity, knowledge and professionalism. She is highly skilled as an executive coach and trainer. I recommend Shiera with complete confidence that she will go above and beyond your expectations with her coaching service.
A Coach with extensive experience
If you are looking for a Coach with extensive experience in NLP and in Neuro-Semantics, I highly recommend Shiera. She is both highly skilled and passionate about self-actualization of her clients. She is a graduate of the Meta-Coaching System – which is recognized internationally as having the most systematic approach to facilitating self-actualizing leaders, companies, and individuals.
She helps you to think like your buyer
Shiera has a wonderful way of helping you understand how to sell real value to your clients that moves way beyond any product selling. She helps you to think like your buyer and know what it takes to bring them to the point where they are ready to buy from you. I found working with Shiera changed the way I sell to clients. I now find myself connecting better with them, understanding their world much better and confidently leading the sales conversation. I find I am more in tune with clients as the quality of my questions has improved. I found working with Shiera to be very beneficial and I would highly recommend her executive coaching services.
The results have been impressive to date
I'm fortunate to have worked with Shiera in Zenith Training and Development on various sales coaching and training programmes and I can wholehearted say that nothing prepared me for the insightful and motivating experience, both professionally and personally I've had. On a strategic sales capacity, Shiera's coaching techniques moved our sales focus to a higher intuitive level that changed forever how I interact with prospective clients and how I talk with them at a value proposition level. The results have been impressive to date in how in a short period of time, old inefficient sales behaviours are discarded for more streamlined, cutting edge techniques that clients notice immediately, which enables sales professionals to display significant business acumen at a high management level. I highly recommend anyone who is interested in increasing sustainable sales revenue by learning and applying innovative and proven sales and behavioural skills to contact Shiera.
It is well worth spending a session with Shiera
I have worked with Shiera on two occasions. After 17 years in sales, I personally felt I had been there and seen it all, but Shiera proved that every day is a school day – You are never too old to learn! Shiera is an excellent communicator and trainer. She has great insights into selling and into people. In my opinion, it is well worth spending a training or coaching session with Shiera – even for the more seasoned sellers among us.
The difference the training made to our business is stunning
I was never a believer in "psychological" training methods. That was until I met Shiera and she opened my eyes to simplicity and beauty of solution/consultative selling. I will specify at this point that I am NOT a sales person in the traditional sense, but as a business owner I needed to be able to sell. Shiera's training allowed me (and my team) to learn that selling doesn't have to be painful or forced for either party, but rather an exchange of information in a very easy and enjoyable process. The training also delivered the attitudinal permanent change that is required for long-term success. The difference it has made to our business is stunning and armed with this knowledge we foresee only goods things in our future!
Delivered with a real passion for the subject
Shiera is a really effective trainer, coach and a compelling speaker. Her training course was informative, practical and delivered with a real passion for the subject.
Her approach is both very personal and very motivational
I would highly recommend working with Shiera as an executive coach and trainer. She is extremely skilled at the art of Neuro-Semantics and has a great ability to enable you to overcome any behavioural challenges yourself! Her approach is both very personal and very motivational.