Sales Training Courses designed to teach You Sales Psychology
Learn how to Sell the Result, not the Product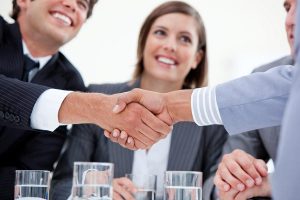 This Sales Training is designed for professionals who are seeking an edge in their selling. They've tried lots of things and want to raise their selling game.  The sales call is a place where the buyer makes decisions and the seller gets results.
And the best sales courses should always be designed to rapidly improve sales self-awareness, competence and confidence in selling. They should help your salespeople moved to a value-based selling mindset, with better sales techniques.
Sales Training Course Highlights
This Sales Course is for inside sales professionals and field sales teams, who want to add more selling techniques to their tool box.  You can take basic sales training or the advanced course. This will gives sales teams a unique and a fresh approach.
Course Options
Select a blended course, with online sales courses and expert sales coaching. Use this to Implement 'your' new corporate sales strategy with a unified approach in your team.
What you will be able to do after this sales course.
You will be able to conduct sales interactions with customers with more impact, using more influence in your language. This training course will also give you solid sales negotiation tool-set and effective approach to closing sales.
Increase your Sales Close Rate
Wouldn't you like to reduce the number of lost opportunities and increase your close rate?  The goal is always to improve company training results, using better sales techniques and learning how to coach a buyer. We have seen course attendees transform their sales calls after this training.
Sales Course Outline
Participants will discover how to motivate a buyer to take action, when they're selling to them, allowing the customer to steer the sale towards a close.
Learn how to sell the Result, not the Product.
Adapt the selling style to help customers buy more quickly. Strengthen your impact & rapport with the customer to get higher close rates. Achieve better sales call results and close more sales.
Present the value proposition in a positive, enticing way to customers. Position and introduce pricing to customers to make them comfortable and ready to buy. Have more sales confidence in communicating and selling your solutions and services.
Why Choose this Sales Training Course
What's different in this sales course?
We start with a rapid sales training Need analysis, so that we understand your exact requirements and expectations, before we start. This is done in a sales consultation call. Tell us what is going on and we will adapt our sales course to fill the gaps on your selling.
Our training need analysis method assesses your current situation, reviews your overall sales strategy, business strategy, products, target market, existing team skills and creates a complete professional development plan.
Using language psychology and conversation strategies, we cover professional sales training in its entirety. This training course is designed to reskill and align your team with your Corporate Sales Goals.
Blended & Active Learning Methodology: Concepts & Application.
We offer a blended learning approach; combining theoretical sales concepts, with active learning and coaching. Your team will  participate and learn actively than just listening passively. An active method implements professional coaching with group exercises like live account planning activities, questionnaires and feedback. We aim to increases participant's involvement as they apply new concepts learnt.
What else does it offer?
Experiences and perspectives shared with a group of people in their profession.
Facilitates learning from experience and independent learning. Ramps up communication skills, they connect with customers faster, sales objections reduce. They close more business.
Techniques like sales negotiation strategies and scenarios when practiced live with instructive feedback make improvements almost immediately.
Your Sales teams read, write, discuss and engage in real sales case studies during training sessions.
They are coached individually and in groups on their learning throughout the course.

Read the Article on Sales Tips to Improve your Selling on the Blog
Sales Course FAQ's