Sales Enablement Strategy Consulting
Sales Enablement can be a profit centre for your business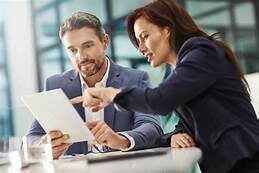 Sales enablement is the differentiator in your business.
Many SaaS companies have this as a priority, with its potential to increase revenue and improve customer satisfaction.
Let's start the conversation
The statistics speak for themselves….
1. A study by CSO Insights found that companies with a dedicated sales enablement function experienced a 23% increase in win rates compared to those without.
2. Research by Hubspot found that salespeople who received sales training were 69% more likely to achieve their sales quotas.
3. According to a survey by Brainshark, 77% of companies experienced increased sales productivity with a sales enablement program in place.
4. A study by Highspot found that 60% of companies saw an increase in revenue when they were aligned with their sales enablement strategy.
5. Research by Demand Metric found that companies with aligned sales and marketing teams achieved an average of 32% annual revenue growth, compared to a 7% decline for companies with unaligned teams.
These statistics highlight the positive impact that sales enablement can have on a company's revenue and sales productivity.
By providing sales reps with the right training, tools, and resources, companies can improve win rates, shorten sales cycles, and increase customer satisfaction.
However, it's essential to remember that success with sales enablement is not guaranteed and requires a dedicated, ongoing effort to implement and refine the sales enablement strategy.
Learn more about your sales enablement journey from Shiera
Get a free copy of our "The Sales Outliers" e-book, as a bonus!